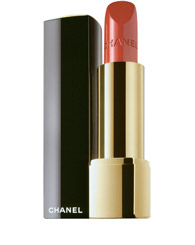 Readers with long memories may remember the Christmas party I went to when Kate Moss's make-up artist Mary Greenwell said that if I came and sat down on the sofa she'd re-do my make-up. Here is Mary in the Guardian today on her life in shopping,

Including:


What do you take in your makeup bag when you travel?

A La Prairie moisturiser, a Chanel Silhouette lipstick, a Sisley mascara and a Guerlain bronzer and concealer. With those things, you'll always look made up.