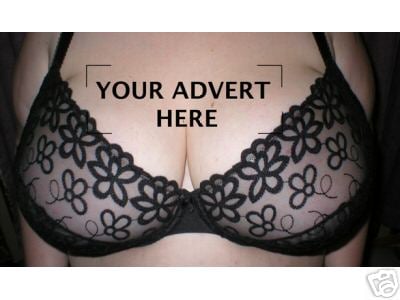 When I was young enough not to worry about the etiquette of showing cleavage, I did not do so because: dresses that showed cleavage were not in fashion, and even had they been, I did not possess one. Now I have a cleavage I must concern myself with adding to the list of proscriptions to the purchase of my perfect dress, is it cut too low?

I know a famous women in British journalism who smilingly asserted that her steps up the career ladder were aided by her decision to always wear a low cut top to the office. Duh. Why did I fill my head with literature instead of thinking up that one? Why did I assume that newspaper editors were interested in whether I could write and think? Obviously I could not think if I didn't work that one out.

The Telegraph today agonises over the new rules.


They are everywhere. Encased in lace, just visible beneath the check-out girl's uniform at Sainsbury's, harnessed by spandex at the gym, like two setting suns about to disappear beneath the horizon of Victoria Beckham's slashed Cavalli dress, spilling from overly ambitious frocks at award ceremonies. Enough, I say. British women are confused about breasts: we need new guidelines - a little breastiquette, please.
and comes up with the following list od do's and don'ts.
THE DOS AND DONT'S OF BREAST ETIQUETTE

At work or the school gates: There is one simple rule, regardless of age. The breast bone is your barometer – never wear anything that dips below its midpoint. A glimpse of inner cleavage or the underside of a breast is a step too far.

At a cocktail or dinner party: Under-40s can go as low as an imaginary empire line. For over-40s, especially the large-breasted, the neckline should rise an inch a decade, but there is no reason why – provided you have spent a lifetime shielding your throat from the sun – one should be confined to polo necks before the age of 70.

At balls: Under-40s may go as low as they dare. Over-40s, invest in expensive underwear and structured evening wear.

The surgically enhanced: Those who have turned to the surgeon for a little rafraîchissement in middle age should not feel tempted to pay and display. See above.

Visible underwear: "A tiny flash of pretty bra or a slightly opened button showing just a bit of cleavage hints at what could yet be revealed," say Trinny and Susannah in their book What Your Clothes Say About You. Their advice is generous: visible underwear is a dangerous card to play, often yielding a crude result.

Accessorise when necessary: A common complaint is that all the most beautiful dresses are low-cut. Use scarves, pashminas and camisoles to make a dress more versatile.