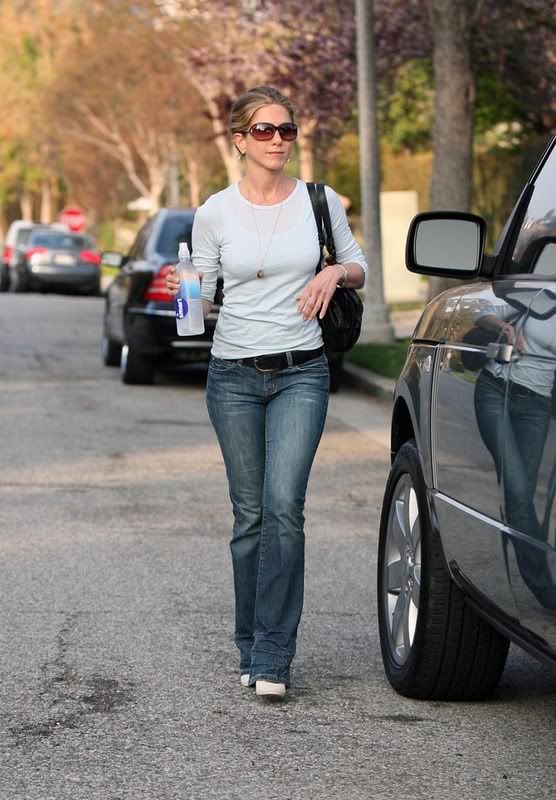 Emma Forrest, writing in the Guardian observes, of her return to London after a year in LA:


Riding the tube again, I feel intimidated by your outfits. You British ladies wear high heels with knee socks, pencil skirts and complicated makeup. During the day! After a year as an Angeleno I've figured out where Posh is going wrong. She looks out of place because you just don't wear fancy outfits during the day in LA, especially if you're as ambitious as she is. Dressing down implies that dressing up is a facet of your job, at which you are incredibly successful. So much so that come the awards season you are up to your ears in Valentino sheaths and are therefore relieved - no, delighted - to wear nothing but terry towel the rest of the year. Dressing up outside the context of a party/ceremony/gala suggests you need to invent your own reason to dress up because people aren't rewarding you.
It is my observation that we dress better in London than in the US, where clothes are both more casual and more conservative.
But Emma goes on to quote . . .
. . . LA actress Rose McGowan [who] thinks "that tired old cliche, 'Everyone in Los Angeles dresses down', is just that. A cliche. What people who aren't in the public eye don't understand is that you need armour, and clothing, hair and makeup can protect you against the world."
A crucial observation. In London, this vast, complicated, chaotic city, clothes are also your armour. Two fashion editors told me recently that they loved Alexander McQueen because his clothes felt like armour; they were a carapace. They felt they could do battle with their bosses in them. The rich and powerful don't need armour. Look at how Bill Gates dresses.