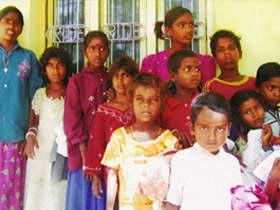 Child sweatshop shame threatens Gap's ethical image | World | The Observer

I have a piece coming out soon in the Guardian which covers these matters. Gap generally has cleaned up its act and developed a very good track record on worker's rights and the supply chain (at least better than many other high street shops.) Was it trying to conceal the use of child labour, or was it the case that its usual supplier subcontracted the work? Interviews on the BBC last night with Gap exceutives indicate that they have called a summit of all their suppliers in the sub-continent.

The Observer report says:
Gap has huge contracts in India, which boasts one of the world's fastest-growing economies. But over the past decade, India has also become the world capital for child labour. According to the UN, child labour contributes an estimated 20 per cent of India's gross national product with 55 million children aged from five to 14 employed across the business and domestic sectors.

'Gap may be one of the best-known fashion brands with a public commitment to social responsibility, but the employment [by subcontractors ultimately supplying major international retail chains] of bonded child slaves as young as 10 in India's illegal sweatshops tells a different story,' says Bhuwan Ribhu, a Delhi lawyer and activist for the Global March Against Child Labour.